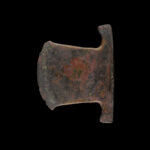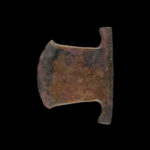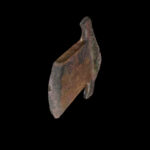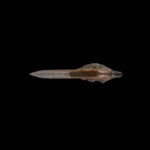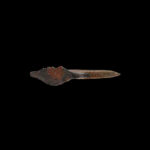 ANCIENT EGYPTIAN MIDDLE KINGDOM BRONZE COPPER BATTLE AXE, 2160-2050 B.C. 9TH-10TH DYNASTY
Nice brown patina, intact condition, no restoration or repairs.
First Intermediate Period, Ca. 2160-2055 BC A finely modelled ancient Egyptian bronze or copper alloy axe head comprising of a straight shaft and crescentric cutting blade, the rear edge with two attachment lugs. Item comes with a professional historical report from Ancient Report Specialists. For similar cf. W. C. Hayes, The Scepter of Egypt, vol. I, The Metropolitan Museum, New York, 1953, pp. 282-283, fig. 185.
Provenance:
Alton Edwards Mills (1882-1970), Switzerland, Christie's auction, London, UK.