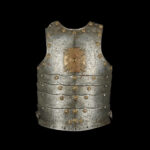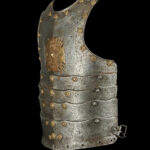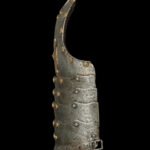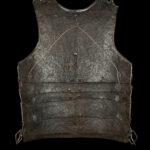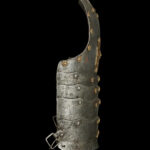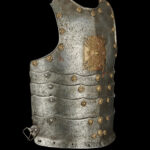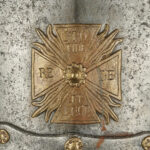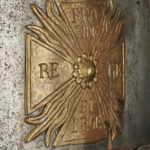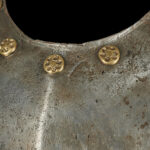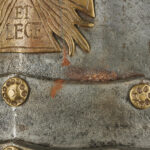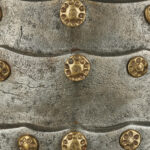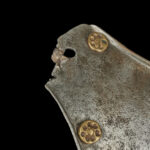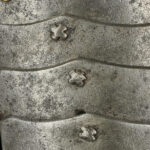 A POLISH HUSSARS BREASTPLATE, 17TH-18TH CENTURY
Dating to last quarter of 17th century – first quarter of 18th century.
Classic breastplate of Polish-Lithuanian winged hussar. Iron breastplate composed from one solid upper piece and four movable lower pieces.
Decorated with brass rosettes and cross on the chest, with moto PRO FIDE REGE ET LEGE.

Comes with an expertise of famous Polish expert A. R. Chodynski.