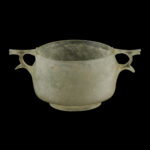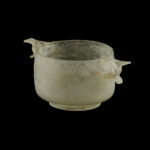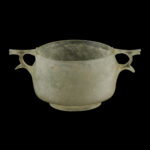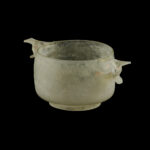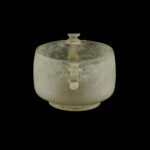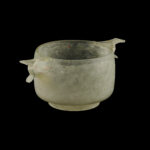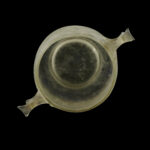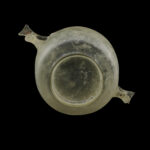 A GREEK PALE GREEN GLASS SKYPHOS, HELLENISTIC PERIOD, CIRKA LATE 2ND- EARLY 1ST CENTURY B.C.
Description
Late 2nd-early 1st century BC. A clear glass skyphos with straight sides which narrow slightly towards the rim, splayed circular foot and integral ring handles formed between projecting plates, the upper with a forked terminal, the lower rounded; this vessel was produced using casting techniques, it was then lathe-cut and polished. Diameter: 115 mm; height: 79 mm.
Provenance
Property of a European gentleman living in London; acquired in the UK before 1980.