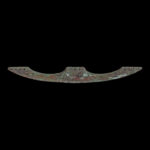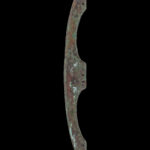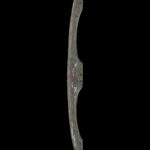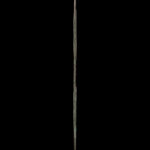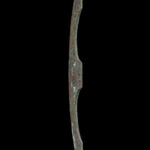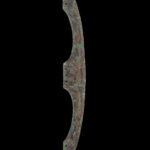 ANCIENT EGYPTIAN EPSILON AXE, MIDDLE KINGDOM
Long bronze blade of an ancient Egyptian battle axe from the Middle Kingdom.
Solid blade with a slightly rounded edge, blunt at both ends. With small holes at the back for attachment to the shaft.
Beautiful patina. Intact.
Provenance:
From a German private collection. Acquired in the 1990s at the auction house Fischer, Lucerne (CH).