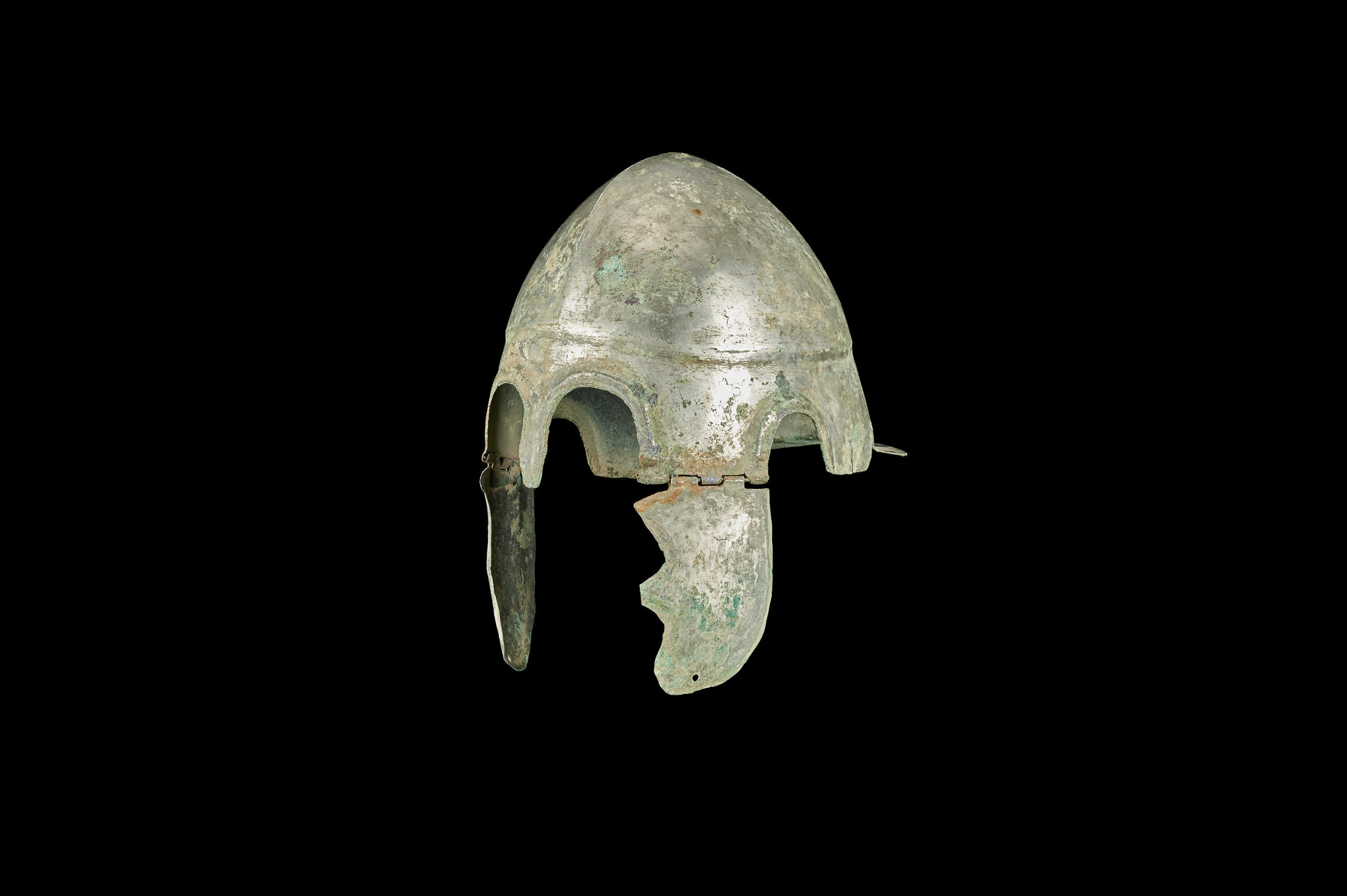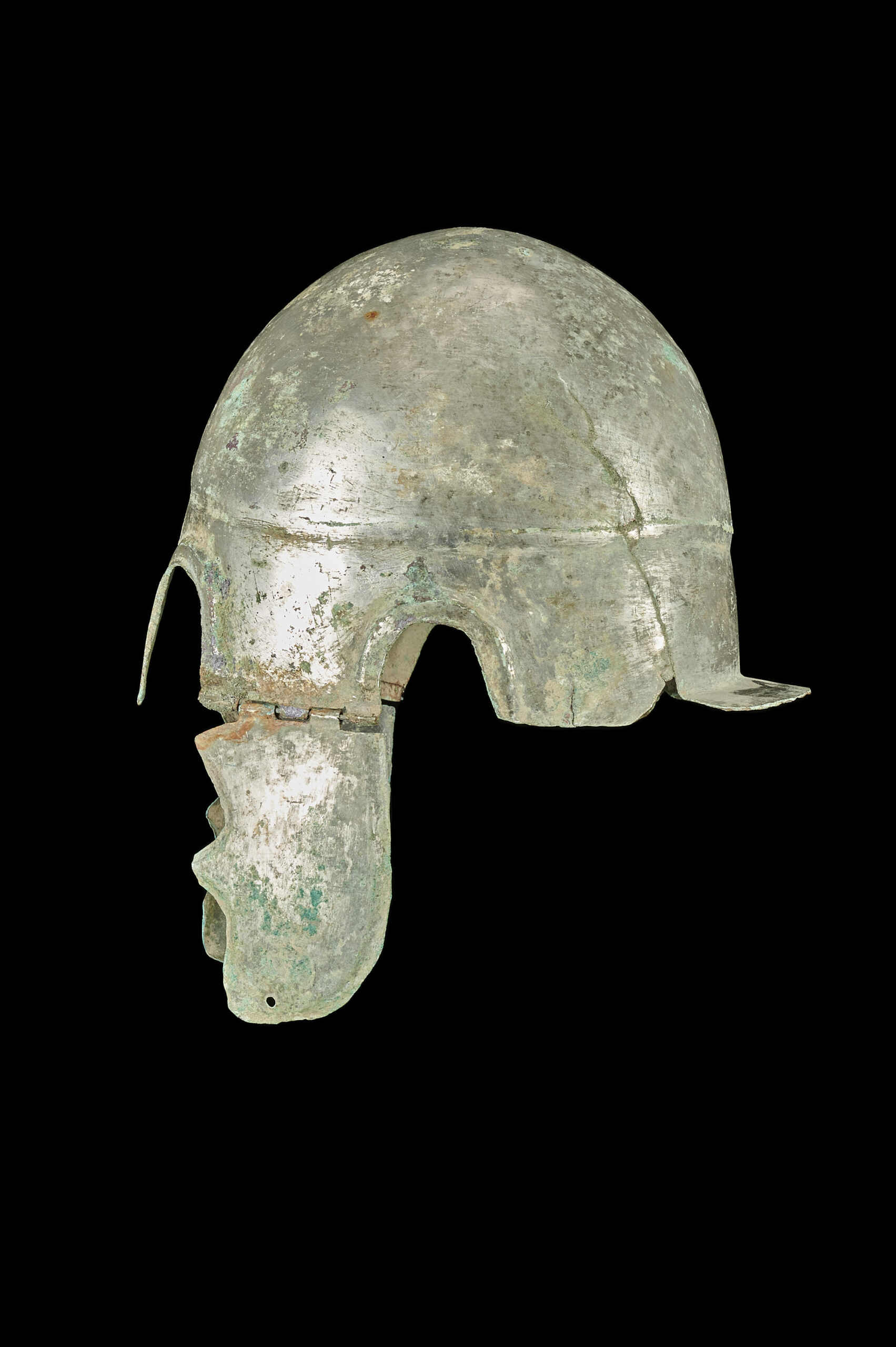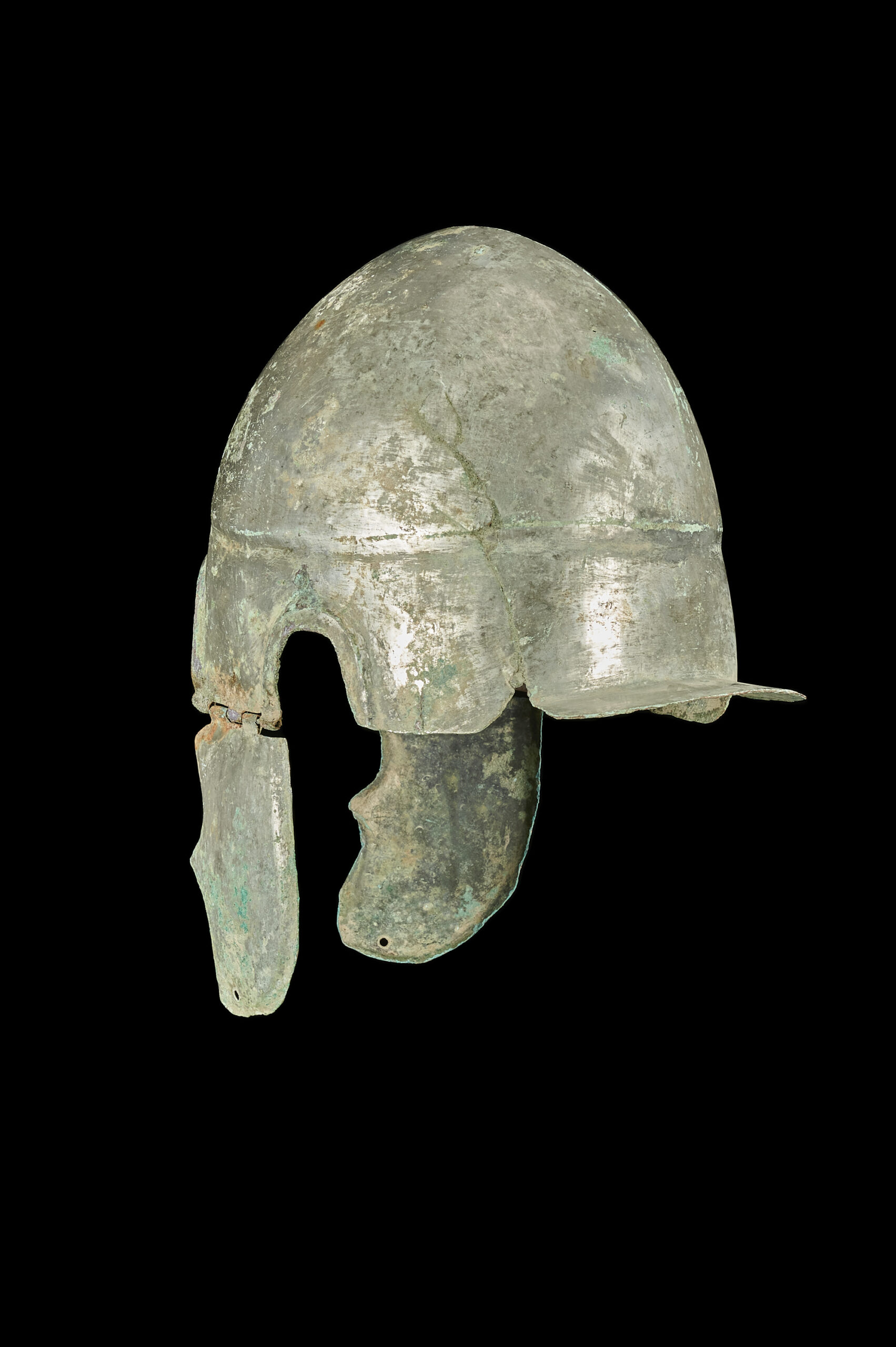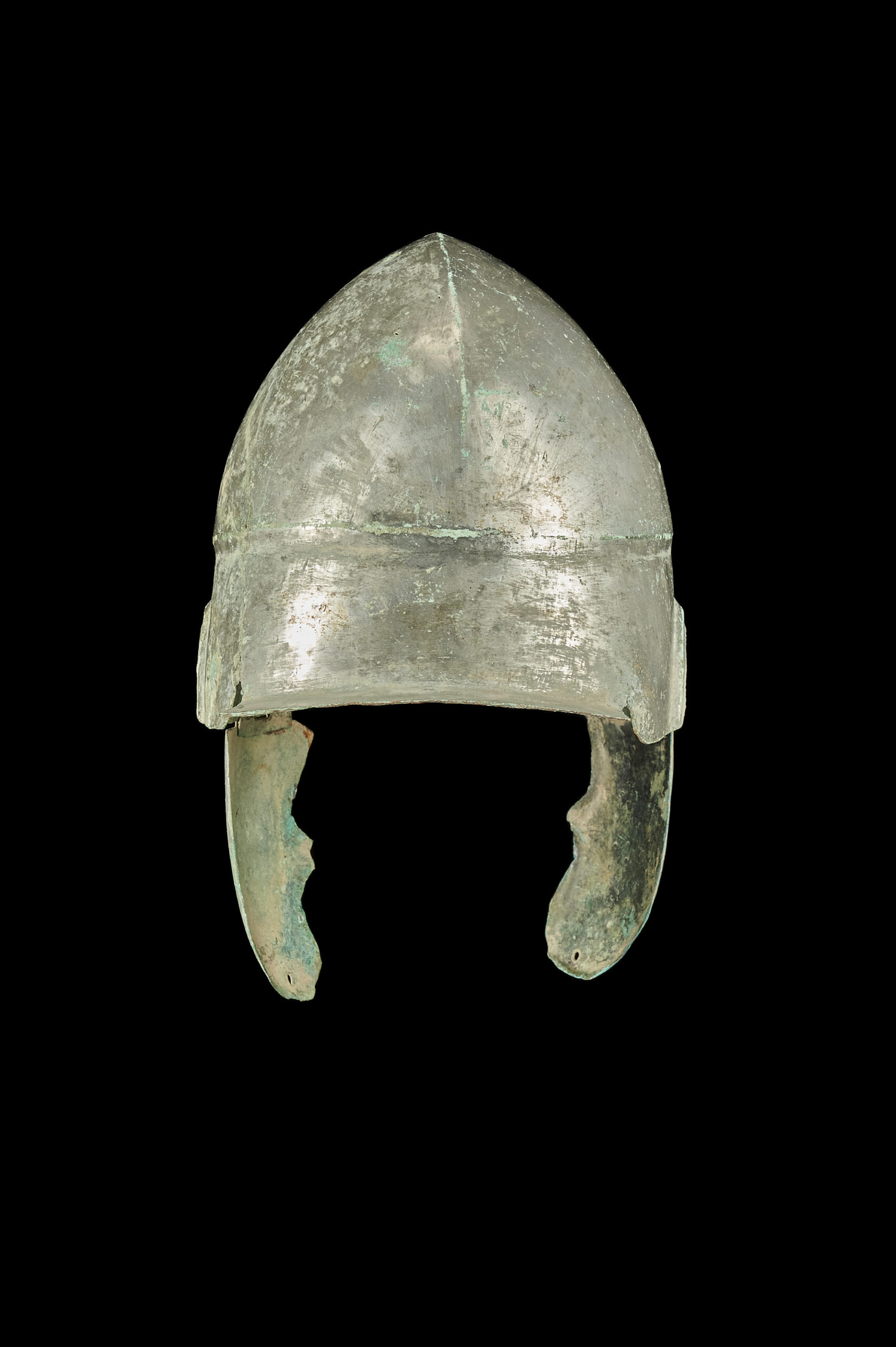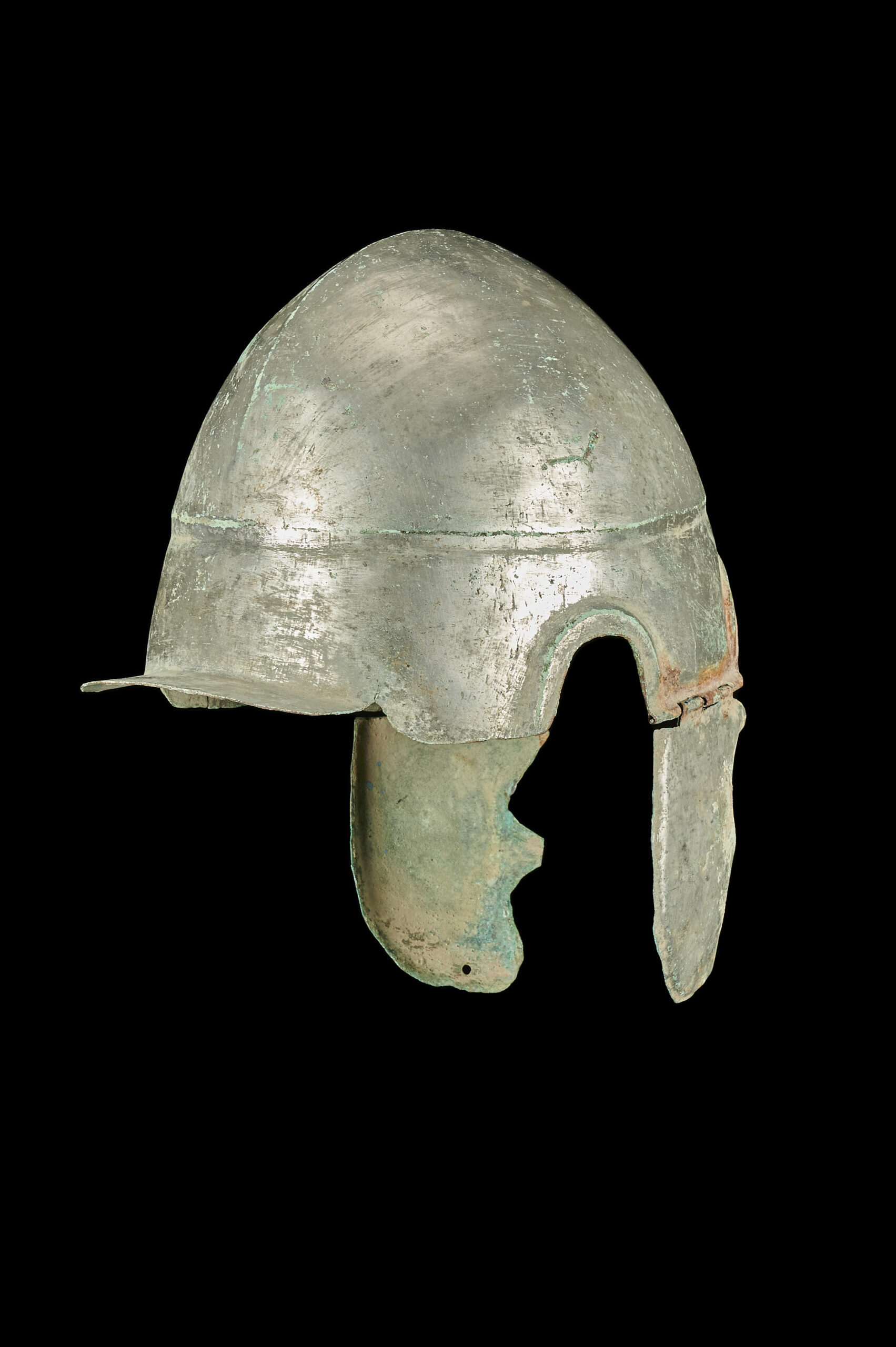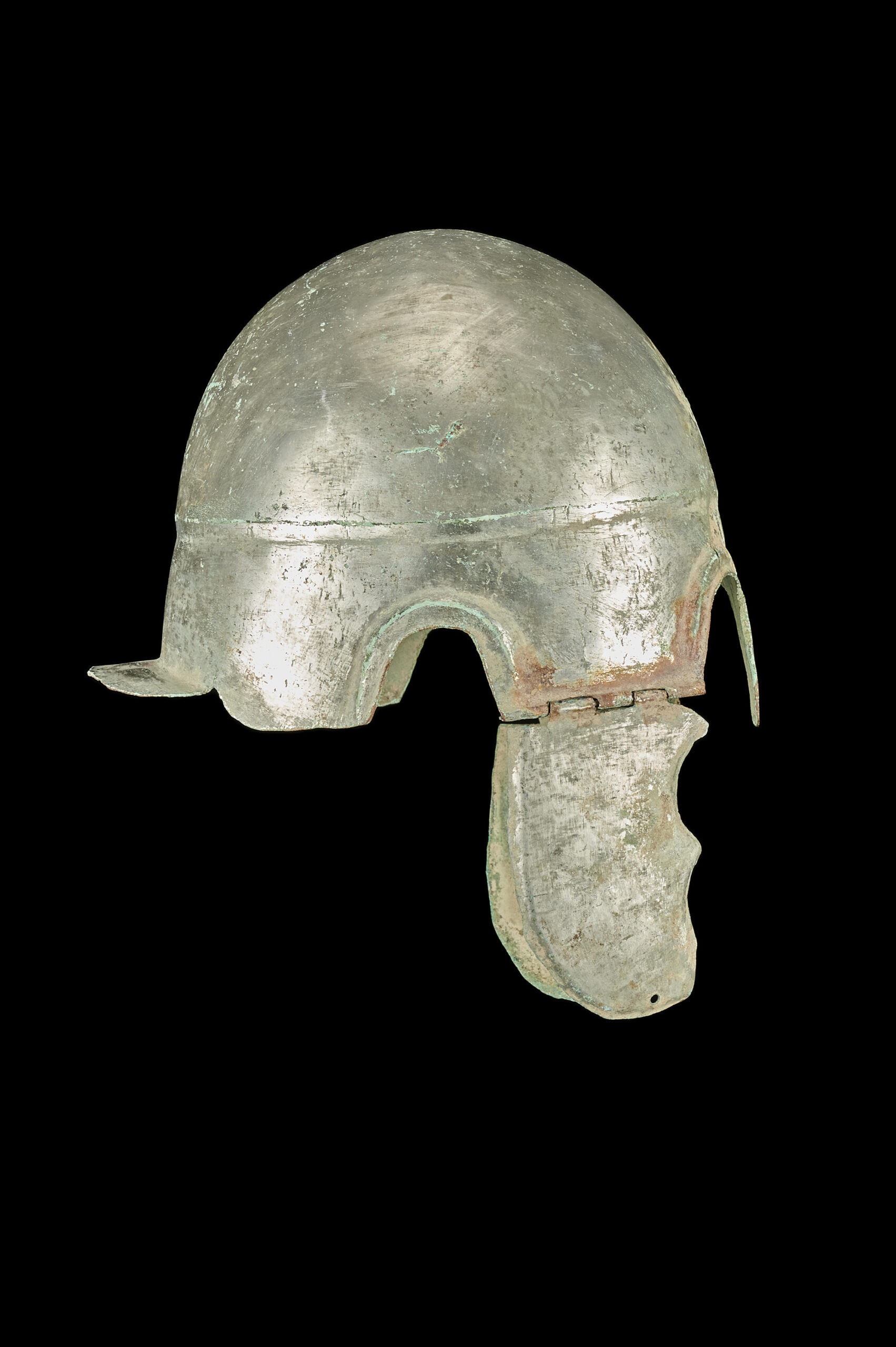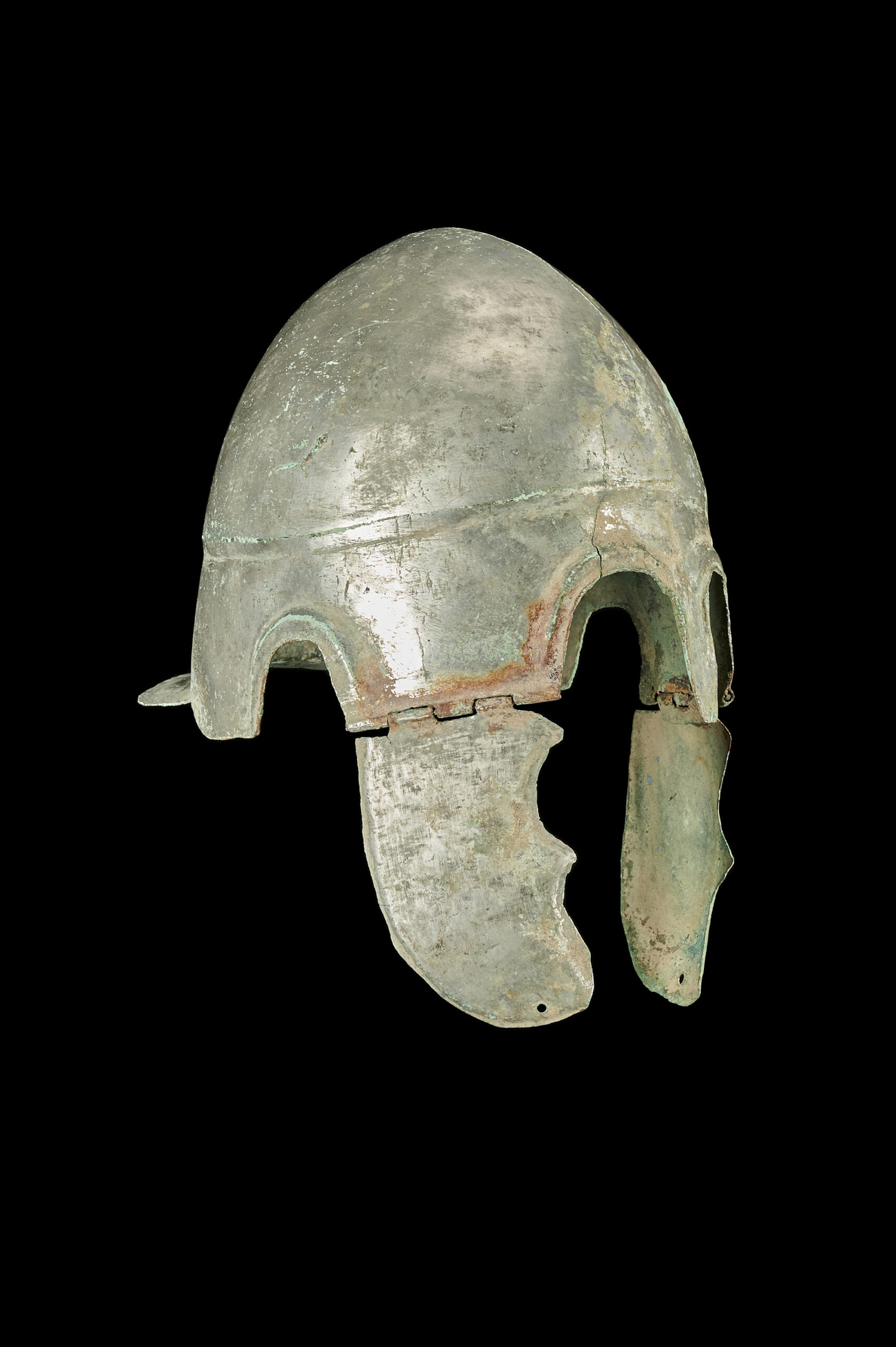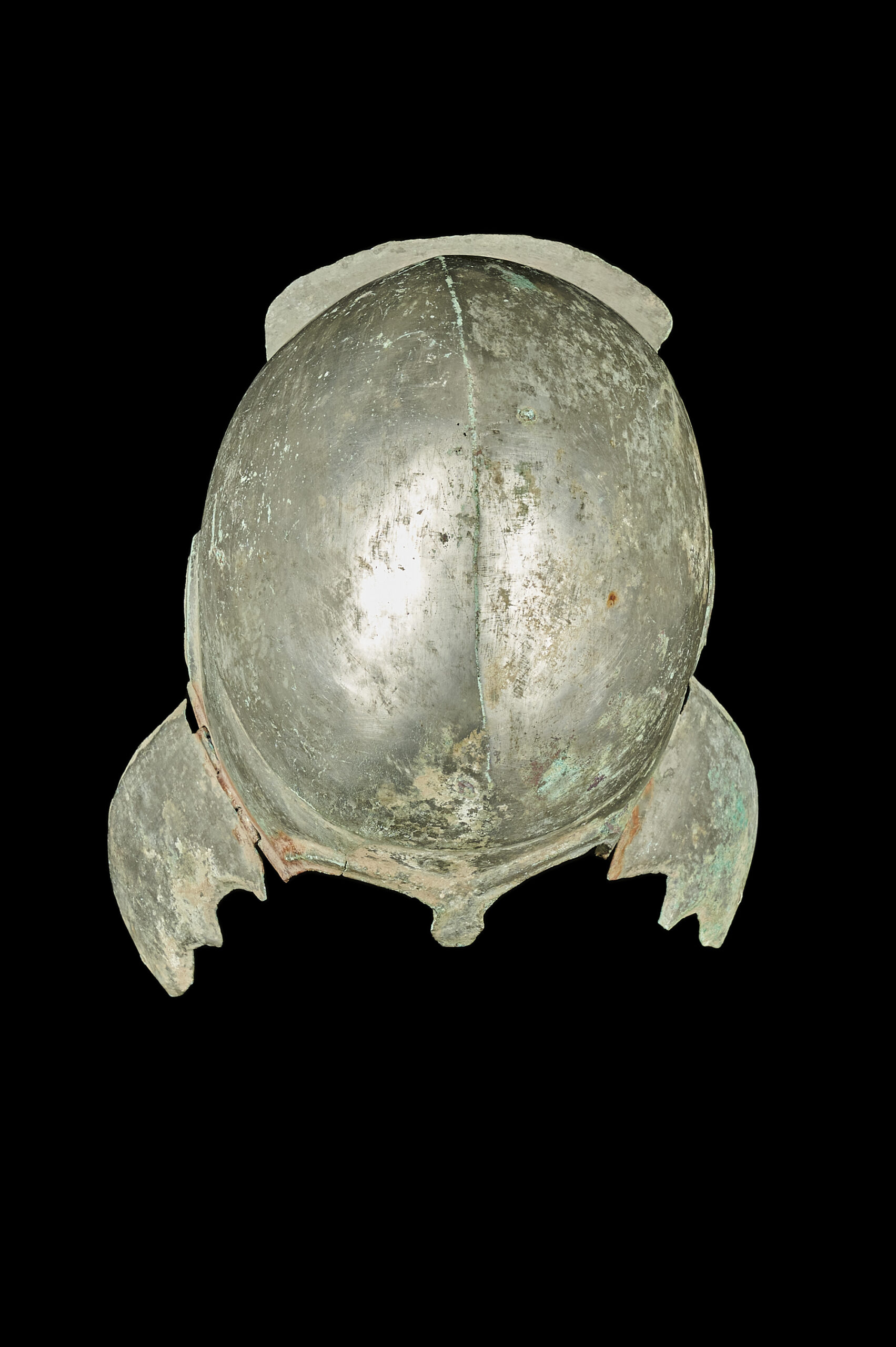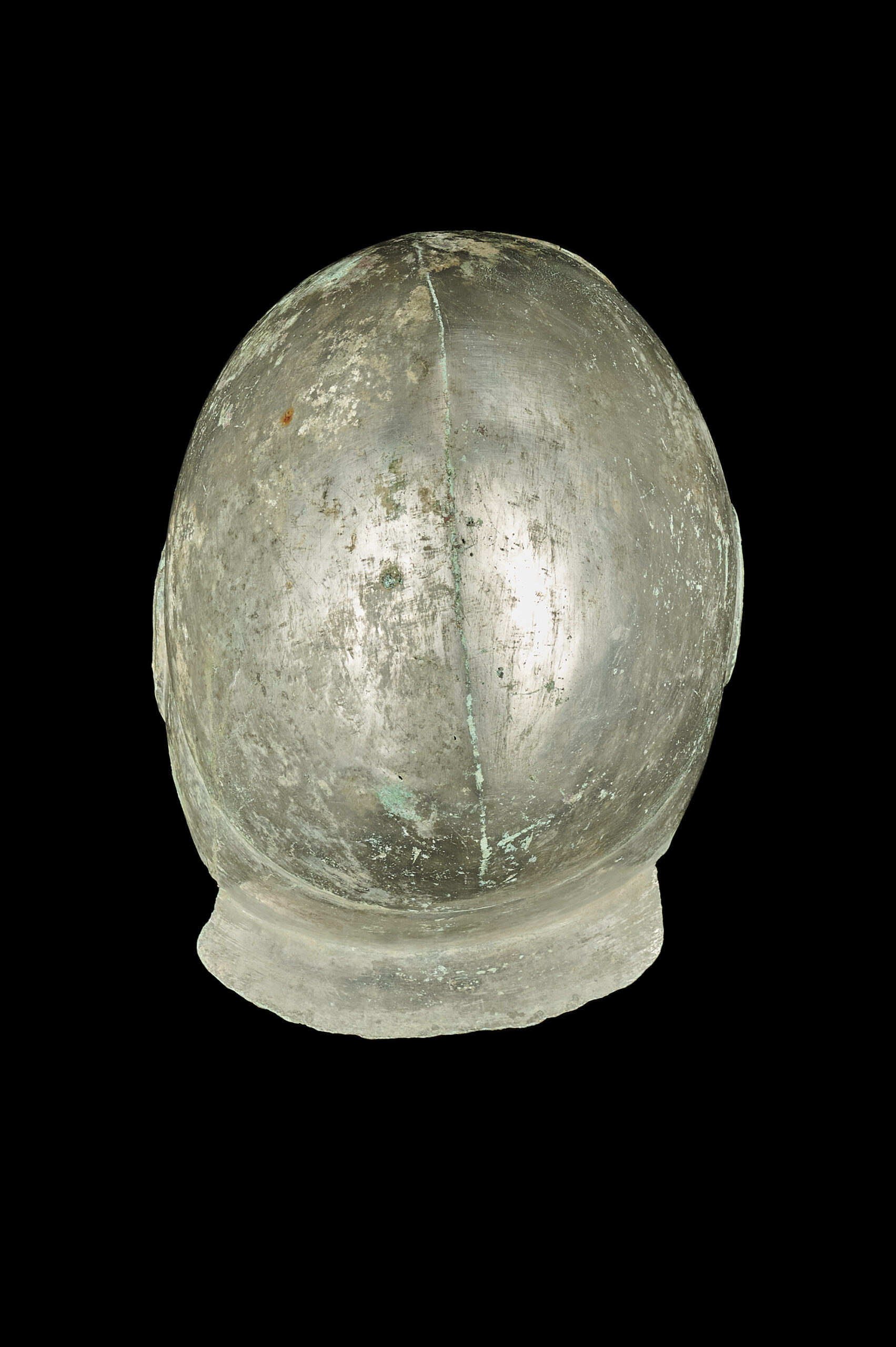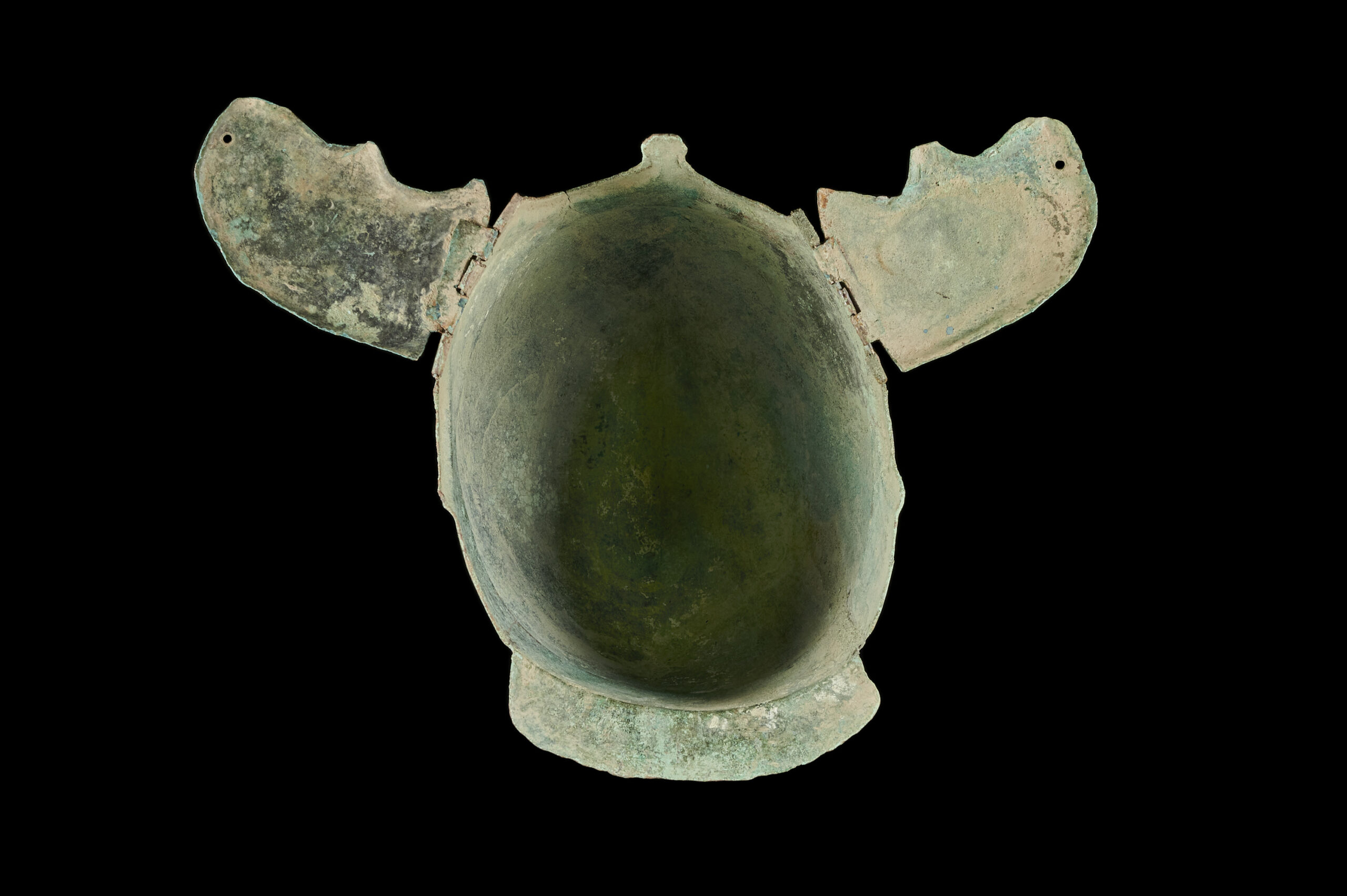 CHALCIDIAN TINNED BRONZE HELMET, GREEK, 500-300 B.C.
A striking Chalcidian helmet made of hammered tinned bronze, with a sharply flaring neck-guard, a short slender nose guard running to broad arching eye openings; the brow shows two slender eyebrows. The articulated crescentic cheek-pieces with contoured edges are attached with hinges; a hole for the attachment of a chin-strap is visible on each cheek piece. Excellent condition.
Provenance:  Property of a European collector, previously acquired from a gallery in Brussels; formerly in a collection of Ing Peter Till formed in the 1980s, Vienna; later in Flemish collection of Mr. L. De Backer.